Tiago Domingos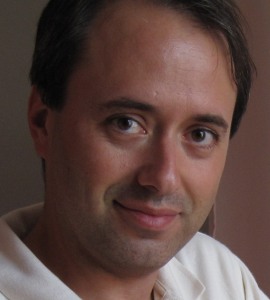 Academic Background:
Ph.D. in Environmental Engineering (IST, 2001);
M.Sc. in Physical Engineering (IST, 1994).
Professional Background:
Assistant Professor. Teaches or has taught M.Sc. and Ph.D. courses in Environmental Economics, Ecological Economics, Energy and Environment, Thermodynamics, and Environmental Modelling;
His research aims at creating a theoretical, mathematical basis for sustainability, integrating contributions from Ecology, Thermodynamics and Economics, and applying this to multiple case studies;
Has supervised or co-supervised (or currently supervises or co-supervises) 7 post-doc researchers, 16 PhD students and more that 20 MSc students, in, among other areas, Environmental Engineering, Sustainable Energy Systems and Economics. Has published more than one hundred technical publications, including more than twenty papers in international peer reviewed journals;
Co-author of Carbon Responsibility and Embodied Emissions: Theory and Measurement and co-editor of Ecosystems and Human Well-Being: The Portugal Millennium Ecosystem Assessment (in Portuguese).